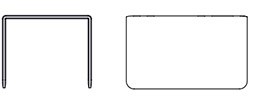 Collection: Invito
Designer: Michael Schneider
---
Dimensions:
L / W42cm, 60, 70, 80, 90, 100, 110, 120, 130, 135, 140, 160 x H40cm
Specifications: The new Cube design available as an option.
Artisan pieces are available in a choice of seven different sustainably sourced timber species – European Oak, European Walnut, American Walnut, Elm, Maple, Cherry, and Ash. The furniture is finished with environmentally-friendly finishes including natural oils and soap which emphasise the luxurious and organic beauty of the wood grain – creating colour diversity.