Lana Restaurant – Hinchcliff
---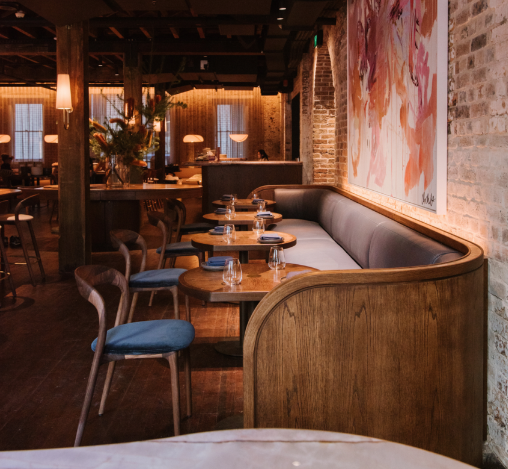 A Reinvigorated Dining Experience.
Hinchcliff House is named after wool broker Andrew Hinchcliff, who built and operated a wool store on the site in the nineteenth century in Sydney Australia.
The first of the two matching structures was built in the late 1870s and the second a few years later.
The stonemasonry, gabled roofs, hardwood internal structure, catheads and surviving pulley systems are historically significant relics of a period when Circular Quay was the centre of Australia's international shipping trade.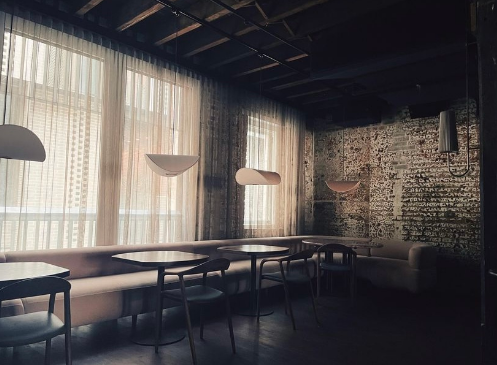 In mid 2021 after a false start with the unpredictability of recent times – Lana Dining was open for service – being one of the three dining experiences within the historical landmark.
The project was completed by Melbourne's Mitchell and Eades and its finely honed interior walks the line with the celebration of old, married with modern, elegant selections and finishes.
We're very proud to see three variations of the Neva Collection's seating offerings in full flight + functioning within this remarkable venue!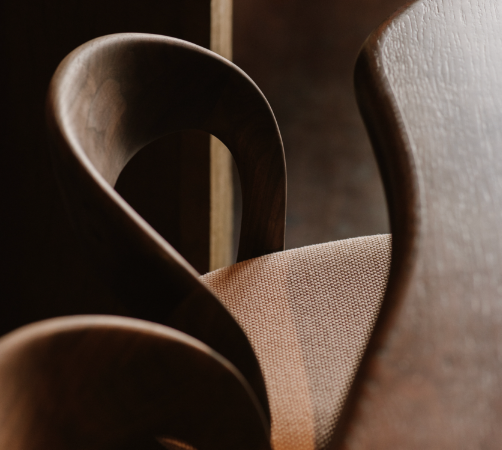 The Neva Light Chair in walnut with a sumptuous navy seat – where the subtlety of the curves mirror the leather + timber banquette seating.
Our iconic Neva Chair evokes a moody timelessness in the dining room with a leather seat.
Then we have the Neva Light Barstool which was customised with a brass footrest for some added polish.
We're very much looking forward to booking our own visit soon!
If you have a project in the works that we can assist you with, or in need of fresh ideas for your home…we'd love to hear from you!